Navigating Closing Costs with a
VA Home Loan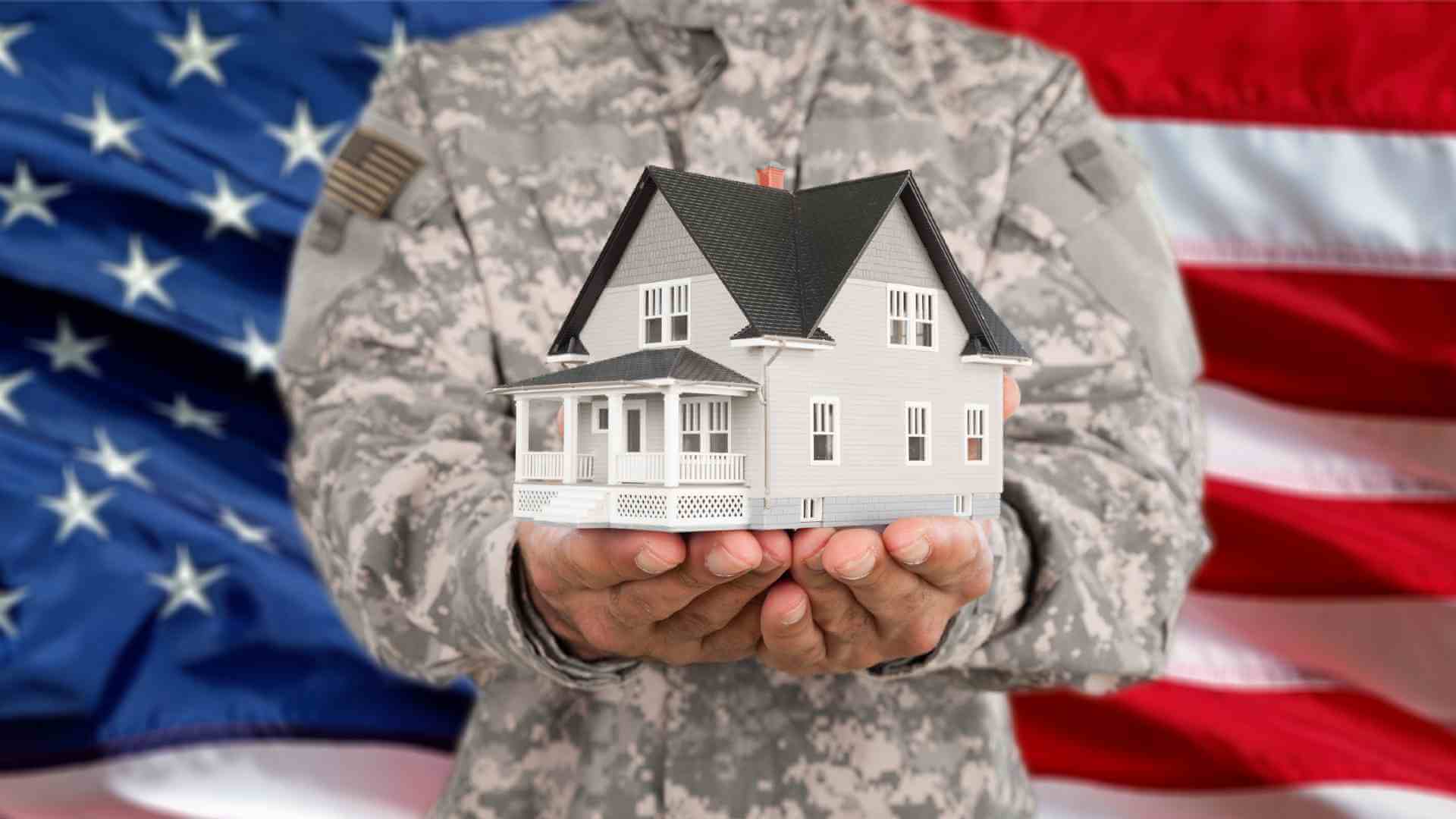 Purchasing a home is an exciting milestone that comes with many upfront expenses. If you're an eligible veteran or service member, a VA loan can help you buy a home with no down payment required. However, closing costs are still a factor you'll need to plan for. In this comprehensive guide, we'll explain everything you need to know about closing costs with a VA mortgage, including standard fees, how VA loans compare to conventional loans, ways to reduce closing costs, and tips for calculating the cash needed to close.
What Are Closing Costs?
Closing costs refer to the fees lenders and third-party providers charge for processing, underwriting, and finalizing a mortgage loan. These costs are generally 2-5% of the total loan amount. Closing costs are typically divided into two categories:
Origination Fees - Charges from the lender for processing the loan application, such as application fees, underwriting fees, and origination charges.

Third-Party Fees - Charges from outside service providers, such as appraisal fees, credit report fees, taxes, title insurance, legal fees, and more.
While closing costs seem high, they cover essential services related to taking out a mortgage, such as verifying your eligibility, assessing the home's value, ensuring a clear title, and legally recording the transaction. Awareness of standard closing costs will help you budget and prepare for the total cash needed to close.
VA loans offer significant benefits and cost savings compared to conventional mortgages. Here are some key differences:
No Down Payment
- VA loans require no down payment, while conventional loans typically require 3-20% down, Saving you thousands upfront.
Lower Closing Costs
- The VA limits lender-charged fees to cut costs for borrowers. VA loans cannot have private mortgage insurance (PMI) or prepayment penalties.
Allowable Seller Contributions
- With a VA loan, the seller can pay up to 4% of the home's purchase price towards the buyer's closing costs. The seller can only contribute 3% on a Conventional loan with a down payment of 10% or less.
VA Funding Fee
- VA borrowers must pay a VA funding fee, ranging from 1.4% to 3.6% of the loan amount. This fee funds the VA loan program and is waived if the service member or Veteran have at least a 10% service connected disability. Conventional loans don't have this fee, but do have Private Mortgage Insurance (PMI). The funding fee can be financed into the loan amount.
Interest Rate
- VA loan rates are competitive with conventional loan rates. Rates are set based on mortgage market conditions and have been considerably lower than Conventional for the last several years.
What Closing Costs Does the VA Allow Others to Pay?
One of the most impactful closing cost perks of VA loans is that the VA allows either the seller or lender to pay many of the costs that borrowers would otherwise have to pay out of pocket. Here are some fees the VA lets other parties cover:
This flexibility helps significantly reduce the closing costs VA borrowers must pay themselves. Typically, borrowers only need to pay prepaid interest, pro-rated taxes, and escrows for property taxes and insurance. Confirm with your lender which fees you'll be responsible for based on your situation.
How Do You Calculate the Cash Needed to Close?
Knowing the cash needed to close a VA loan is essential for being fully prepared at closing. Here are the key factors that determine your cash to close:
Allowable closing costs - As discussed above, the seller, the Realtor, or lender can pay many closing costs. The remaining costs are what you'll need to pay. Get a complete closing cost estimate from your lender early in the process.

Down payment amount - Since VA loans don't require a down payment, this cost is $0. However, you may make a down payment if you have the funds.

Prepaid costs - Closing costs include upfront payment of recurring expenses like property taxes, insurance, and HOA dues. Your first year is often required at closing.

Origination fees - Any origination fees your lender charges must be paid upfront. Shop lenders to minimize these costs.

Credits - If the seller agrees to credit you a portion of closing costs, this will reduce the cash needed.
Your lender will provide a Loan Estimate within three days of your application that shows an itemized estimate of your closing expenses and total cash required based on your specific loan amount, location, credit, and other factors. The Loan Estimates help you plan and budget.
Strategies for Minimizing VA Closing Costs
While VA loans offer closing cost savings, here are some pro tips for minimizing your out-of-pocket expenses even further:
Shop around
- Compare multiple lenders. Look for the lowest origination fees. The title fees, recording fees, and pre-paid fees will be the same from lender to lender. This is an easy way to compare one lender against another.
Ask the seller to chip in
- Since sellers can cover up to 4% in closing costs, request they pay transfer taxes, HOA fees, or other allowable fees per VA guidelines.
Look for down payment assistance
- Some nonprofits provide grants to help veterans cover closing costs. Reach out to local housing groups to see what's available.
Buy down your interest rate
- You can pay discount points upfront to lower your rate, reducing the total interest paid over the life of the loan. Their temporary interest rate buy down options as well.
The time is right
- VA loan fees change periodically. Try to close before an upcoming fee increase to save.
Get pre-approved
- Pre-approval locks in your VA funding fee for 60 days. Closing after that timeframe could mean higher VA costs.
Understanding Closing Costs Is Key
As you can see, closing costs are an essential piece of the puzzle regarding securing your VA loan. Now that you understand the typical fees involved, how to calculate your cash to close, and ways to reduce costs, you can move forward confidently. Be sure to communicate with your lender early and often to clarify remaining out-of-pocket expenses and optimize your VA home loan. Soon, you'll have the keys to your new home!